Tag Back Tuesday is another day of the week that you can gain more followers and find other great blogs to follow on a weekly basis.
We have found so many hidden gems with these blog hops.. !

!
First rule is..... There are NO rules... Except.. Have fun.. Follow if you want and please NO
giveaways or adds ..
Add your blog to the list. (

NOT

your giveaways or adds please!)
Grab our button and add to your blog...
Follow the first 4 entries which includes your Host Blogs
PLUS our Highlighted co-host of the week (which we will choose randomly from the past weeks' Linky), then as many other blogs as you would like. ***Please leave a message so we know you followed.***
After you follow a new blog make sure you leave them a comment letting them know Just how awesome they are and that you are now a follower so that they can follow your Awesome Blog back...
**There is NO obligation to follow any or follow back.. Only follow those you truly enjoy....
and our Co-Host of the week is......
So, head on over and
show some love......
Sooo, click, like, follow and tell your friends...
To Be eligible for the Co-Host of the week, our badge must be visible on your page....
and a Shout Out to our Past Co-Hosts.. of the week........
INTRODUCING The Star of the Blog World for January 2011!!!!!!
You will see this on the 5 hosts blogs and hopefully more blogs all throughout January!!! It is a month long mega blog HOP!!!! Want more followers, get on board NOW!!!!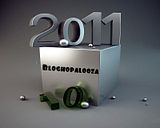 BlogHopPalooza
Your 5 Blog Hostesses
The Rules
1. follow the first 5 blogs..
2.leave a comment that they have followed so we may follow back.
optional BUT a
GOOD
idea for all
3.add the badge
4.feel free to blog about it and add linky
5.follow others and have a blast